Compositions
---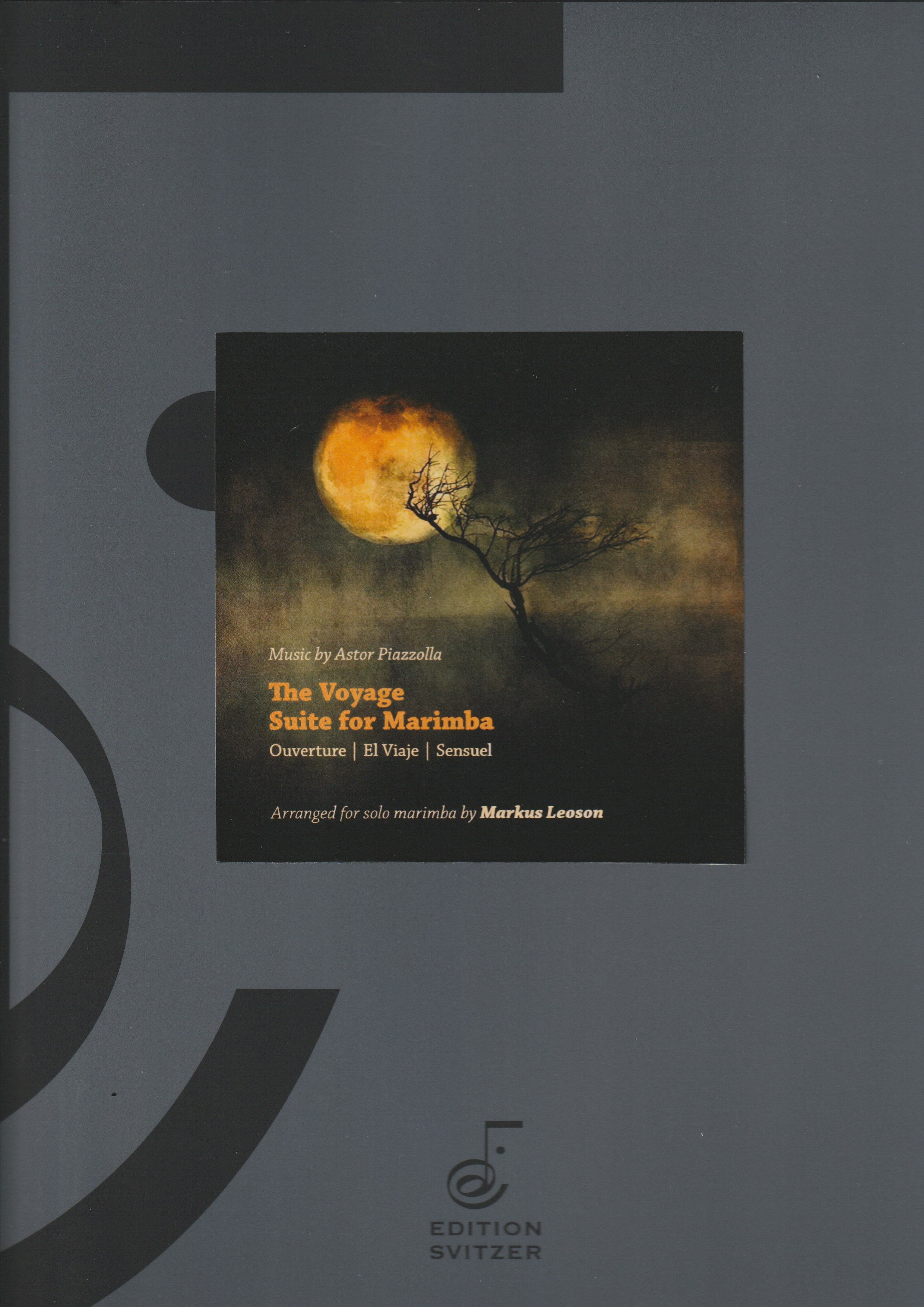 The Voyage - Suite for Marimba
Composer: Astor Piazzolla / arr. Markus Leoson
Instrument: Marimba, Level: Intermediate/Advanced
[
https://editionsvitzer.com/
]
Satie
Composer: Erik Satie / arr. Markus Leoson
Instrument: Marimba, Level: Intermediate/Advanced
[
https://editionsvitzer.com/
]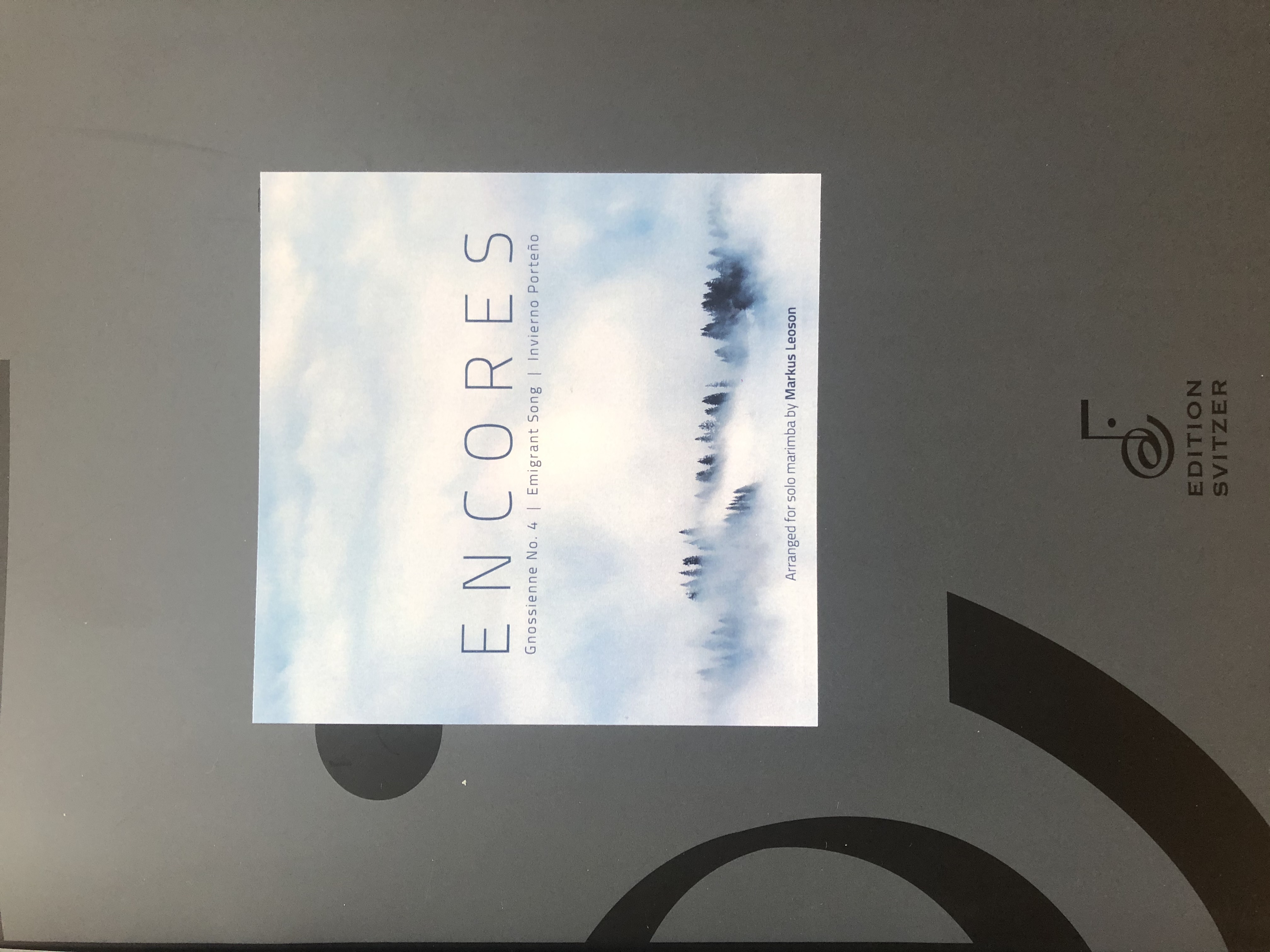 Encores
Composer: Piazzolla, Satie / arr. Markus Leoson
Gnossienne No.4 | Emigrant Song | Invierno Porteño
[
https://editionsvitzer.com/
]
Markus Leoson: Ex Machina
Solo for Marimba with additional Percussion
(low dobaci, high crotale, large tom-tom, bongos, temple blocks, sizzle cymb., china crash, splash med., splash picc.& wood chimes).
Dur.: 5'
Recorded on the CD SACD Malletiana, Caprice Records 21743 (2006)
[
Markus_Leoson_Ex_Machina.pdf
]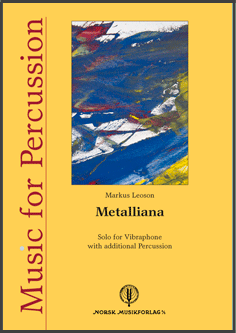 Markus Leoson: Metalliana
Solo for Vibraphone with additional Percussion
(hi-hat, tambourine, metal pipes, china crash & small crash).
Dur.: ca. 9'
Printed in large format B4.
[
Markus_Leoson_Metalliana.pdf
]
Markus Leoson: Il Battuto
Concert piece for Snare drum.
Dur.: ca. 4'
[
Markus_Leoson_Il_Battuto.pdf
]
Markus Leoson: Hommage à Fryderyk
Concert piece for Timpani Solo.
Dur.: ca. 6'
[
Markus_Leoson_Hommage_a_Fryderyk.pdf
]